Farm & Garden Flower Sales
The UCSC Farm is first and foremost a teaching farm, dedicated to training the next generation of responsible soil stewards and farmer-florists and providing education around the importance of choosing locally grown, seasonal and organic flowers. We sell organically grown flowers from our fields and gardens in bulk to the public and for UCSC campus events. We also offer organic flowers at our farmstand from June-October, located at the Cowell Ranch Hay Barn.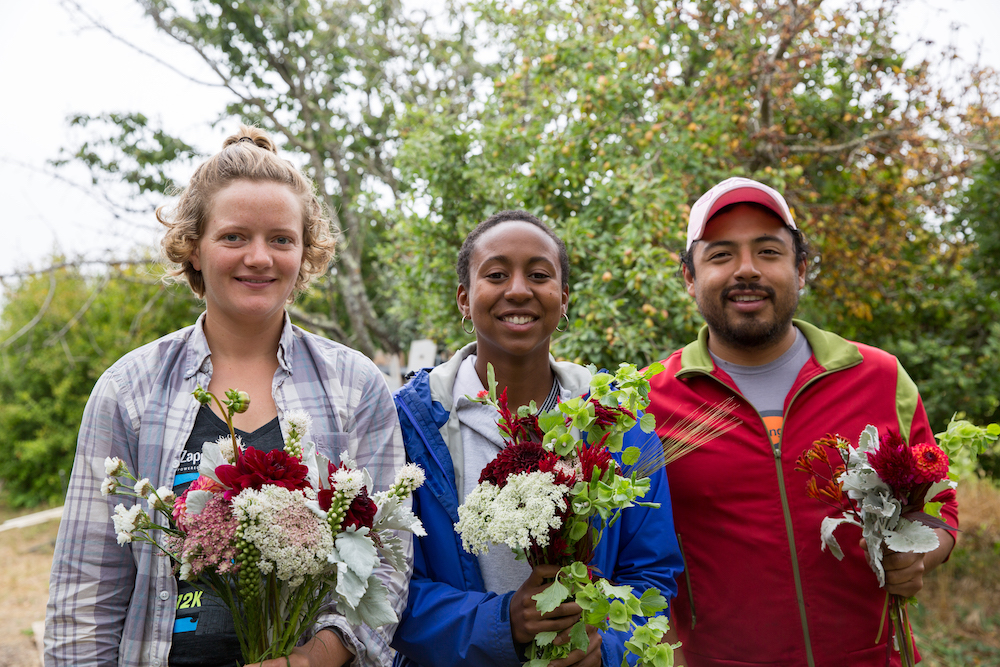 Currently we are offering flowers for sale in bulk buckets to the public. For UCSC campus customers, we also offer custom floral arrangements for your event. We strive to offer flowers February through November, but species availability and quantity will vary depending on the season as well other challenges of growing organic flowers such as climate and pest and disease impacts. For questions about purchasing flowers, please contact Christof Bernau at christof@ucsc.edu.
For more information about pricing and offerings, click here.
To place an order, please contact Christof Bernau at christof@ucsc.edu with the following details:
Event date/type
Email/phone number
Pick up time/date 

Type of flowers requested (bulk buckets or centerpieces) 
Whether you will be providing vases or would like us to provide mason jars for an additional cost 
For more information: 
Caring for your flowers 
Once you get your flowers home, follow these guidelines to ensure they maintain their quality:
Change the water every 2-3 days

Cut ¼" of stem with sharp shears or scissors each time you change the water

Only use clean vases

Keep flowers out of direct sunlight and away from heat sources

If you are arranging for an event the day before, it is best to keep the arrangements in a cool dark place, such as a garage or hallway, until the event.