Farm & Garden Flower Sales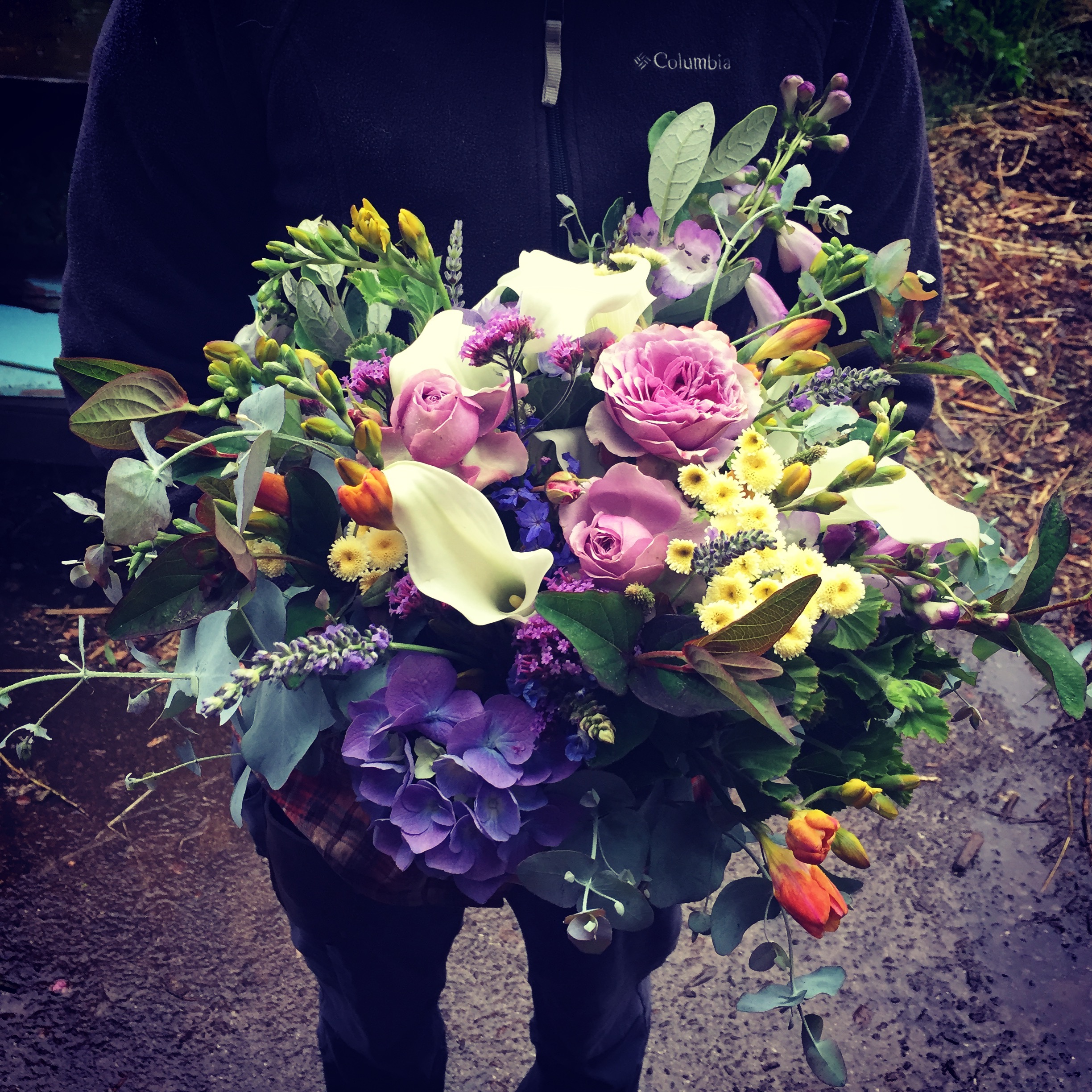 The UCSC Farm & Garden is first and foremost a teaching farm, dedicated to training the next generation of responsible soil stewards . . . and farmer-florists. We sell organically grown flowers from our fields and gardens in bulk and for extra special campus events. For UCSC Campus TOE orders and to inquire about pricing and other details please contact Kellee Matsushita directly at (831) 459-3375, kmmatsus@ucsc.edu.
We also offer organic flowers at the CASFS Farmstand every Tuesday and Friday from June 15 through November 19.
If you would like a referral to another local farmer-florist, please email us at flowers@ucsc.edu.
Follow us on Instagram: casfs_flowers
Bulk Buckets for DIY Arranging
Each bucket holds 80-120 stems and makes four to five medium centerpieces or equivalent.
| | | |
| --- | --- | --- |
| Farmer's Choice Bucket | $70 | Let us select the best and most beautiful of what's in season |
| Custom Color Bucket | $90 | Fresh blooms to fit your favorite palette |
| Bulk Greenery | $60 | |
 Caring for your flowers 
Once you get your flowers home, follow these guidelines to ensure they maintain their quality:
Change the water every 2-3 days
Cut ¼" of stem with sharp shears or scissors each time you change the water
Only use clean vases
Keep flowers out of direct sunlight and away from heat sources
If you are arranging for an event the day before, it is best to keep the arrangements in a cool dark place, such as a garage or hallway, until the event.
Training the Next Generation of Organic Flower Producers
The CASFS training programs include an introduction to cut flower production, bouquet making, and design, with an emphasis on using seasonal blooms. We hope that our graduates will help continue to grow the sustainable, local flower movement. 
Read more about locally grown cut flowers in these articles by Chadwick Garden manager Orin Martin