Farm Tours
The university requires that all visitors must complete the COVID-19 Symptom Check Questionnaire before arriving onto campus each day campus is accessed.
---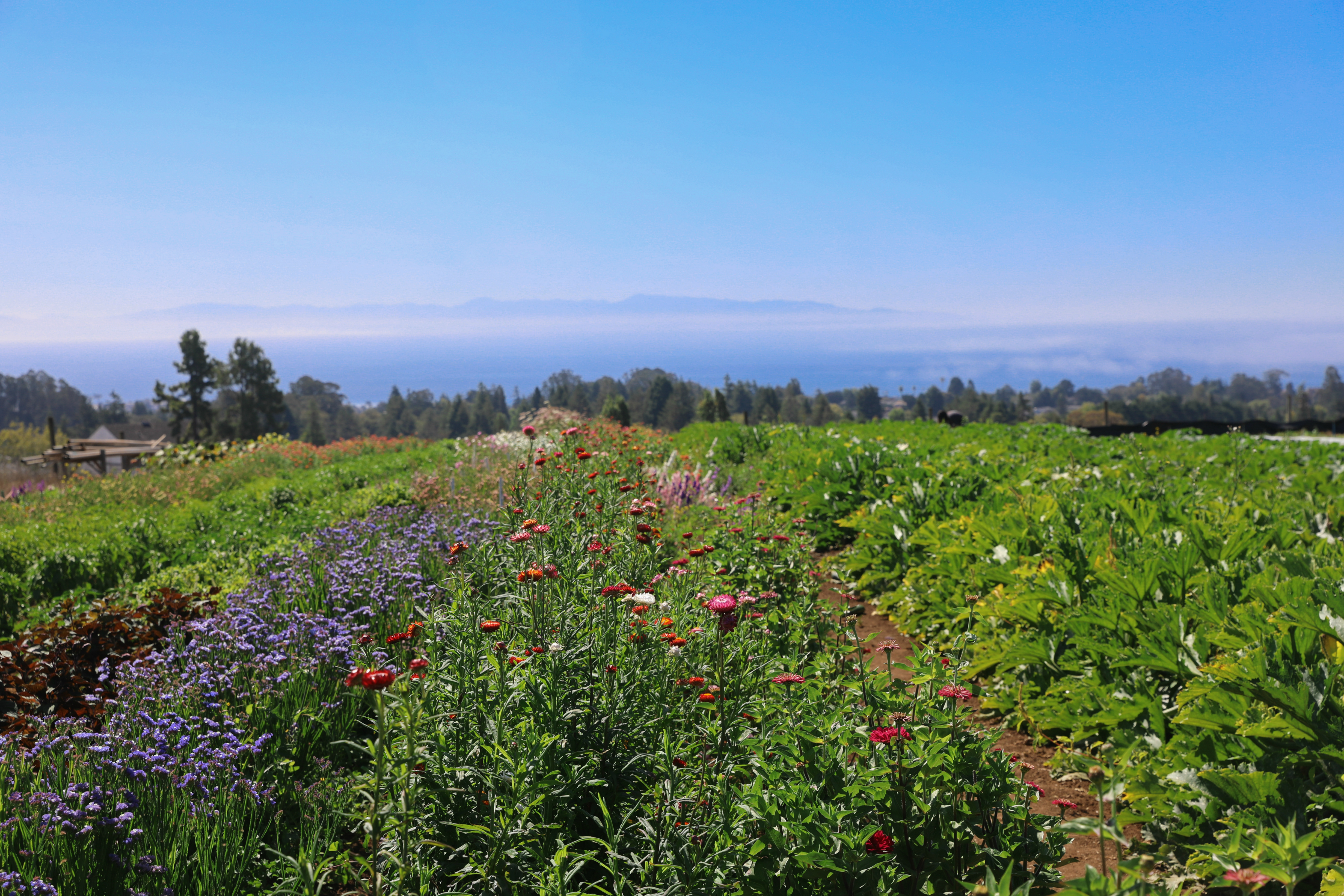 Perched above Monterey Bay on the UC Santa Cruz campus, the Center's Farm and Alan Chadwick Garden offer thriving examples of organic agriculture and horticulture on both a hand-worked garden scale and medium-sized, tractor-worked farm scale. Whether you're a gardener interested in what plants do well in the Central Coast region, a farmer looking for production information, or you just want to take a walk and enjoy the views, the Farm & Garden have much to offer.
Both the 30-acre Farm and 2-acre Alan Chadwick Garden are open to the public daily from 8 am to 6 pm, with a self-guided tour brochure available at the Farm entrances.
During their tours, visitors can see first-hand how to build fertile soil and control pests, recycle yard and kitchen waste, conserve water, and encourage biodiversity. You'll also learn about the latest research and education projects taking place at the sites.
Tour Schedule
Guided public tours of the farm are offered from 2pm to 3:30pm on the first Sunday of the month in October and November, 2021. Meet at the Cowell Ranch Hay Barn before walking up to the farm. Wear comfortable walking shoes and bring a hat and/or sunscreen. Visitors should submit a COVID-19 Symptom Check Questionnaire within 24 hours before arriving on campus.
Visitors are also welcome to take a self-guided tour of the Farm and Garden from 8am to 6pm daily. Self-guided tour brochure available at the Farm entrances.
For directions to the UCSC Farm and Alan Chadwick Garden, call 459-3240, or see Directions. For information on upcoming events, including upcoming monthly docent-led tours, see the Events and Workshops page.
Docents are vital to our tours program. If you're interested in becoming a docent or want to learn about other volunteer opportunities at the Farm & Garden, please contact us at 831.459-3240, casfs@ucsc.edu.